ThinkTank Pixel Pocket Rocket vs Lowepro S & F Memory Wallet
Being a photographer, especially during those long wedding days, I am constantly looking for the best gear to fit me and my style. So last week I decided my old Lowepro memory and battery holder was getting outdated. My new goal is to try to get everything light weight and hold as many cards as possible. So there are some that will just get a large memory card and be done, but that's not me. I like to use 8 gb but the price of 16gb is so low I recently have been getting those. Plus 16gb is perfect for any video jobs. I like to change cards after about 200-300 wedding photos. This way if a card goes bad its not an entire wedding day. I also use a backup SD card and like to keep a spare with me. Many may also just say the new camera bags have places for for cards. I hate carrying the cards in my camera bag. Too many stories of a photographer's bag getting stolen and all the cards are in the bag with all the wedding day images on them. So I wanted a case to have attached to me.
So here is the specs I really am looking for.
Small prefer to fit in pocket (used to carry it on my belt)
Holds at least 10 cards mostly CF but could do SD too
Has to have a belt tether of some sort.
The package came from B&H Photo today and wanted to give my first impressions of these 2.
ThinkTank Pocket Rocket
I'm a huge ThinkTank fan. I use the Lens Changer 3 and the Logestics Manager 30 every shoot.  Keep watching for those reviews next. So when I looked and they had the Pixel Pocket Rocket I had to try. It holds 10 memory cards and has the tethered cable. Plus a built-in business card slot.
Specifications: 4.75" W x 2.75" H x 0.5" D (12.1 x 7 x 1.3 cm)
Holds 10 CF Cards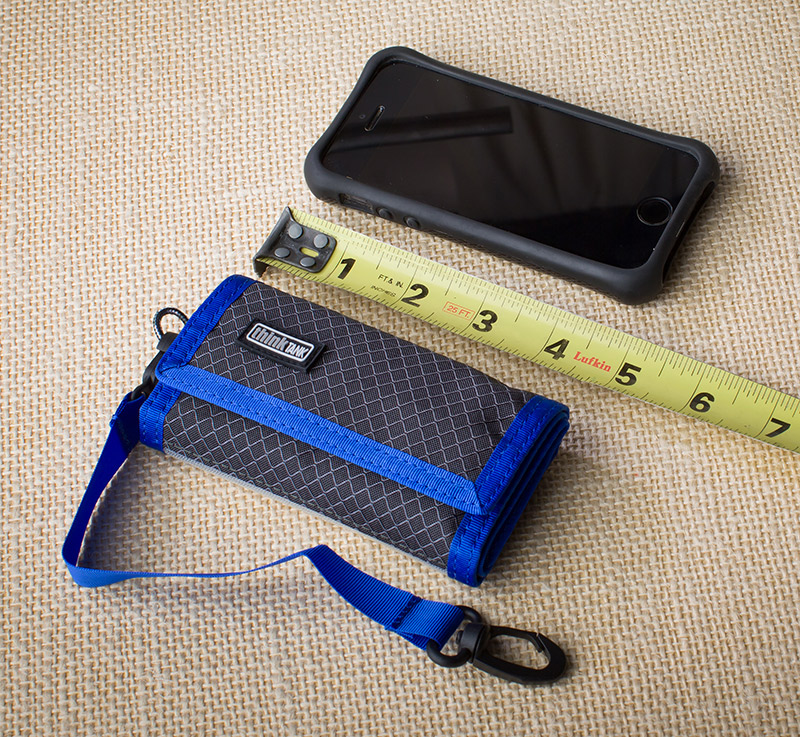 This is sitting next to an iPhone 5S for comparison. I wanted something I could have in my pocket.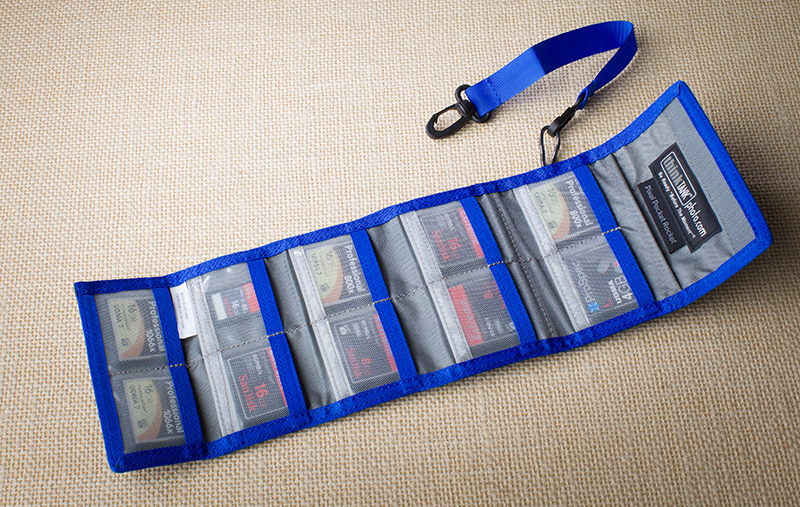 Having it roll out so big did scare me a little.
Overall it looked great. There were some threads on the edges that could have been trimmed up. The latch is also plastic I would probably switch with a metal one. The Lens Changer 3 has a key holder I really like and the same clip would be nice. Without the cards the case is very thin. It would fit in the pocket no problem at all. As you can see I put in a backup SD card. It holds it ok would probably use a small case with it to be safe. The CF cards are held snug. i shook it a few times and they did not fall out. I like the see-through panels. The original Lowepro I used had 2 areas. One for blank cards the other for used cards. So I figured I could use the windows and turn the used cards backward.
Once I filled it and rolled it back up it still looked and felt small. It fit in my pocket pretty good.
Lowepro S & F Memory Wallet
I already use the S & F belt and had the Lowepro holder prior so I was glad to see this one. The Lowepro Memory Wallet looked like it would work great.
Specifications:
Holds 12 CF Cards
Internal Dimensions: 5.5 x 3 x 12 cm (2.17 x 1.18 x 4.72 in)
External Dimensions: 6.8 x 3.8 x 13 cm (2.68 x 1.50 x 5.12 in)
Weight: 0.1 kg (0.22 lbs)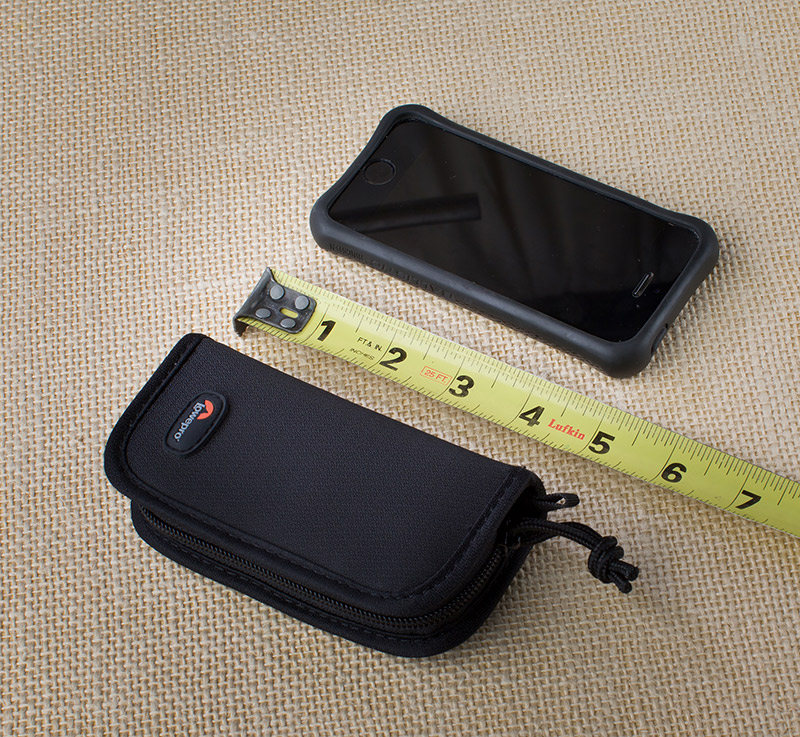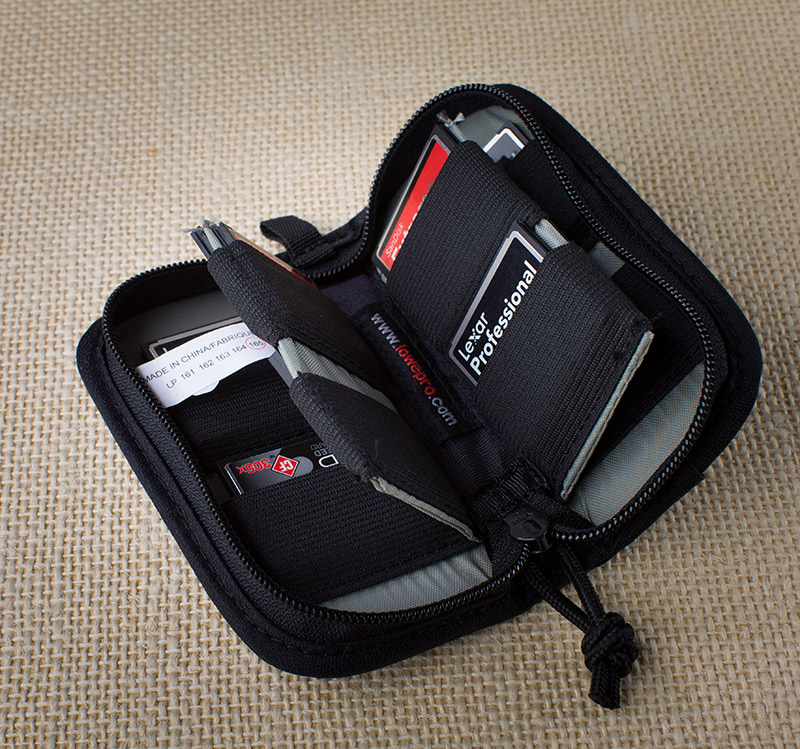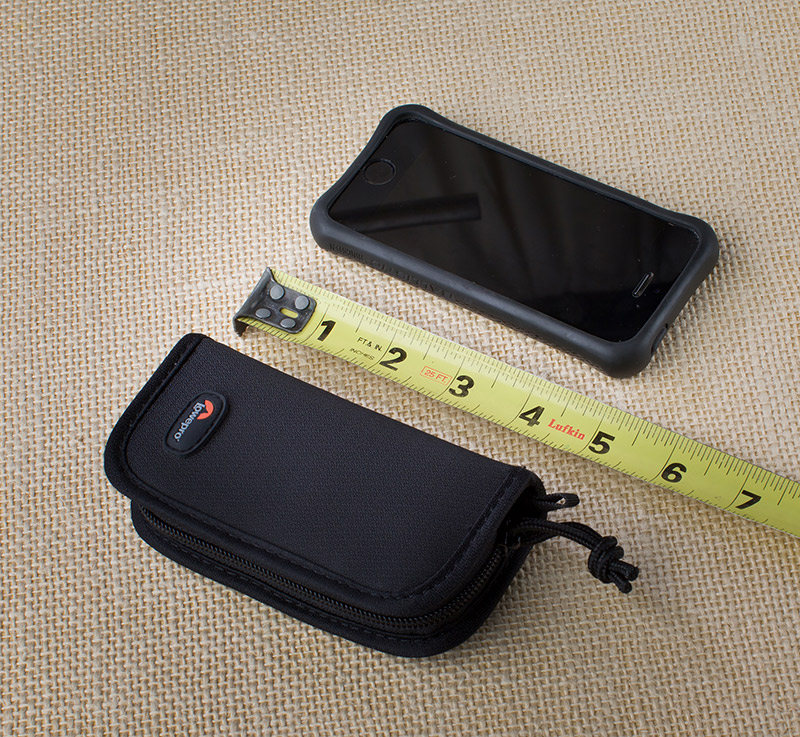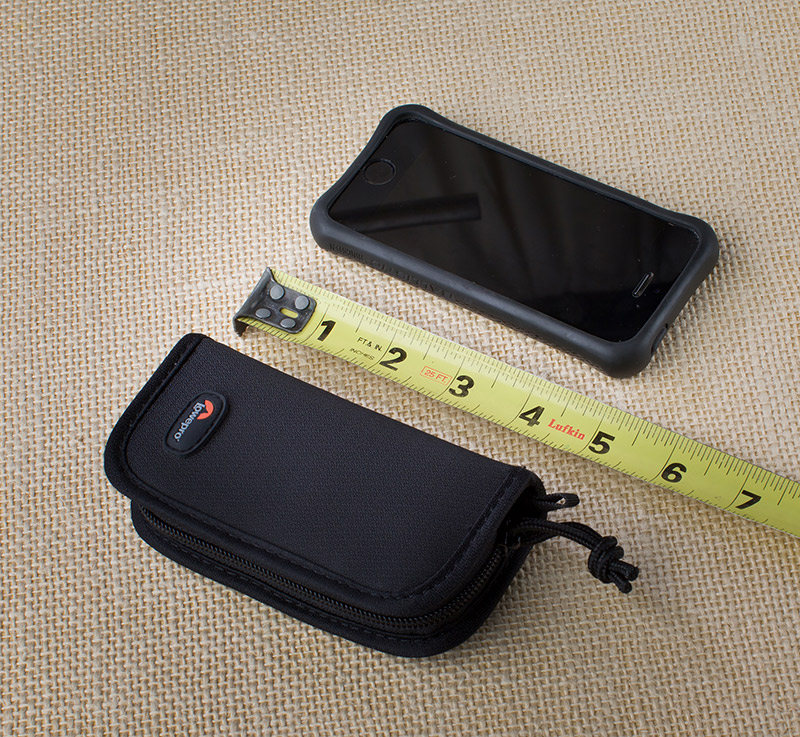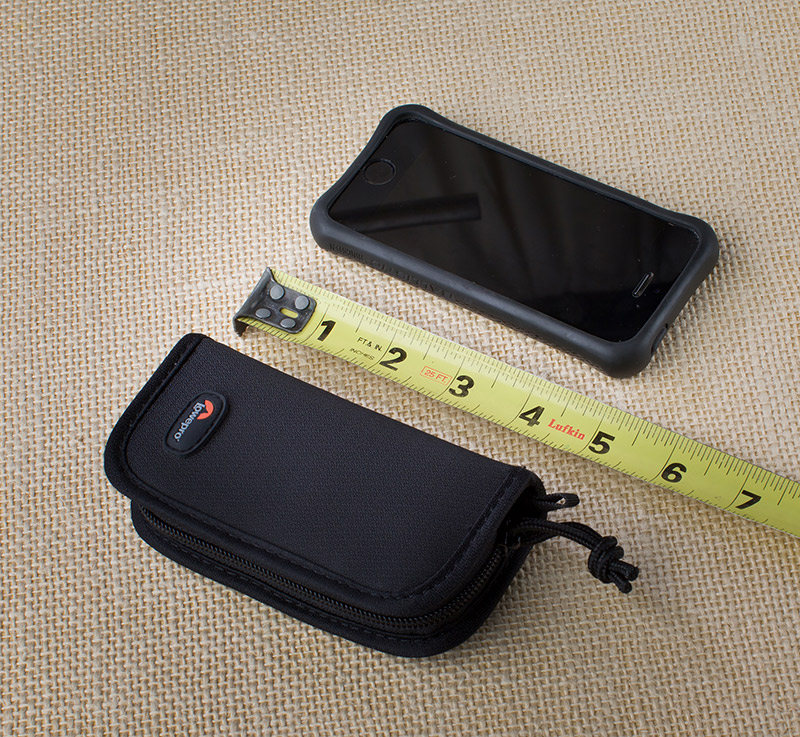 Save
Save
Save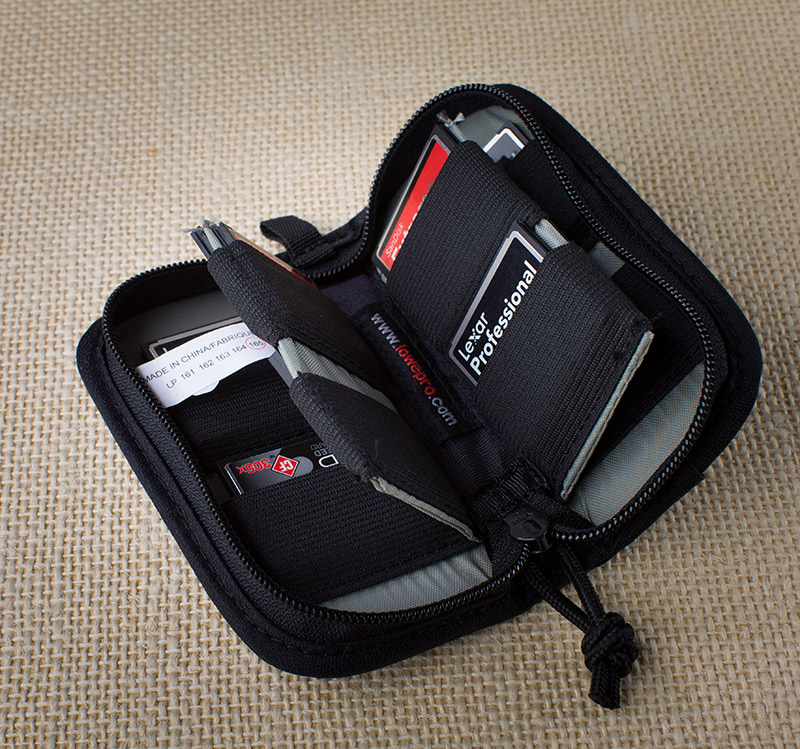 Right out of the box this case looked very thick. Wondered what it would look like filled?
I will say this feels a lot more durable than the thinktank. The cards really fit in there snug and no problem with the SD card. The good thing is the case did fit in my hand and was easy to work. The bad was when it was full of cards it is really bursting and not sure it would fit in a pocket all day. Almost like a light meter, it would work but might get old after awhile. Also, this case does have a separate strap to clip to your bag or belt if needed.
Compare

So to be fair the thinktank is full of cards and the Lowepro is empty. You can already see the thinktank is still smaller.  But besides that, they are pretty close in size. You can see on this photo the strings on the Pixel Pocket Rocket.
So overall for me I have decided to keep both. The ThinkTank Pixel Pocket Rocket is what I needed for use as a wedding photographer. But the sturdiness of the Lowepro and the fact it holds the SD cards better I am going to keep this in the camera bag to hold some backup items. So overall if you are looking to carry some cards and keep it light then the Pixel Pocket Rocket will work great.
Curtis Wallis Photography
Curtis Wallis Professional Photographer Located in Columbus Ohio
Save
Save