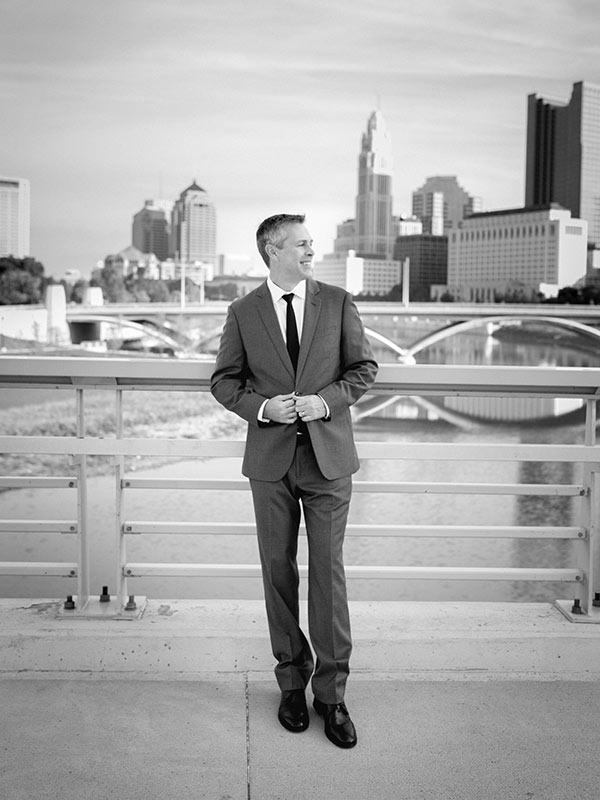 Head Photographer and Owner located in Columbus Ohio
Curtis Wallis
Save
Save
Save
Save
Save
Save
Save
Who am I?
I am a laid back starbucks vanilla latte kind of guy who thinks life is meant to be hanging out with family and friends. So when not enjoying a weekend as a photographer it might be movie night with my wife and son. We call ourselves movie snobs, because ever since we discovered the recliner seats at the movie theater there is no other way to enjoy it. My wife and I have been married for 11 years. We actually met as kids, then again as young adults. Our paths crossed while enjoying another of our passions training horses. Then as others did, ours took a military path. It was my wife, Peyton, that entered the Army to become a nurse. So that left me here in Columbus Ohio to plan our wedding with families help.  So I can honestly say I have been where you have been.
When stopping by you will be greeted by our extended family. Buster, Bear and Kuma. Buster and Bear have been family for 10 years and they are the old guys of the house. Kuma our dutch shepherd joined us this year. He still is learning some manners when greeting you but he looks scarier than he is. You can usually spot Kuma and I out for a walk so feel free to stop and say hi.
If you are interested in finding a photographer?     Checkout my gallery for some samples on my style.
Available for local and destination weddings
Brownies!!
It's a not by the plate but by the pan kinda love. I can't get enough. The end all is the kitchen sink brownie from Brownie Points. (Love it so much they are now a client!!)
Horses
Through training and showing horses I met my love and wife Peyton
Black and white photography
Black and white just shows so much depth and emotion.
Christmas
Memories that take you back in time are just meant to cherish. Large Christmas gatherings with family.
Cooking
Spent years photographing cookbooks which let me try so many different things. Favorite is still anything on a grill
Fireworks
Makes me feel like a kids again. Though our new dog Kuma is not as much a fan.
Bluejackets Hockey
It's a whole family adventure and we love being part of the experience. My son and I even sat on the bench for warmups last year.
My Grumpy mugs.
How else do you drink coffee?