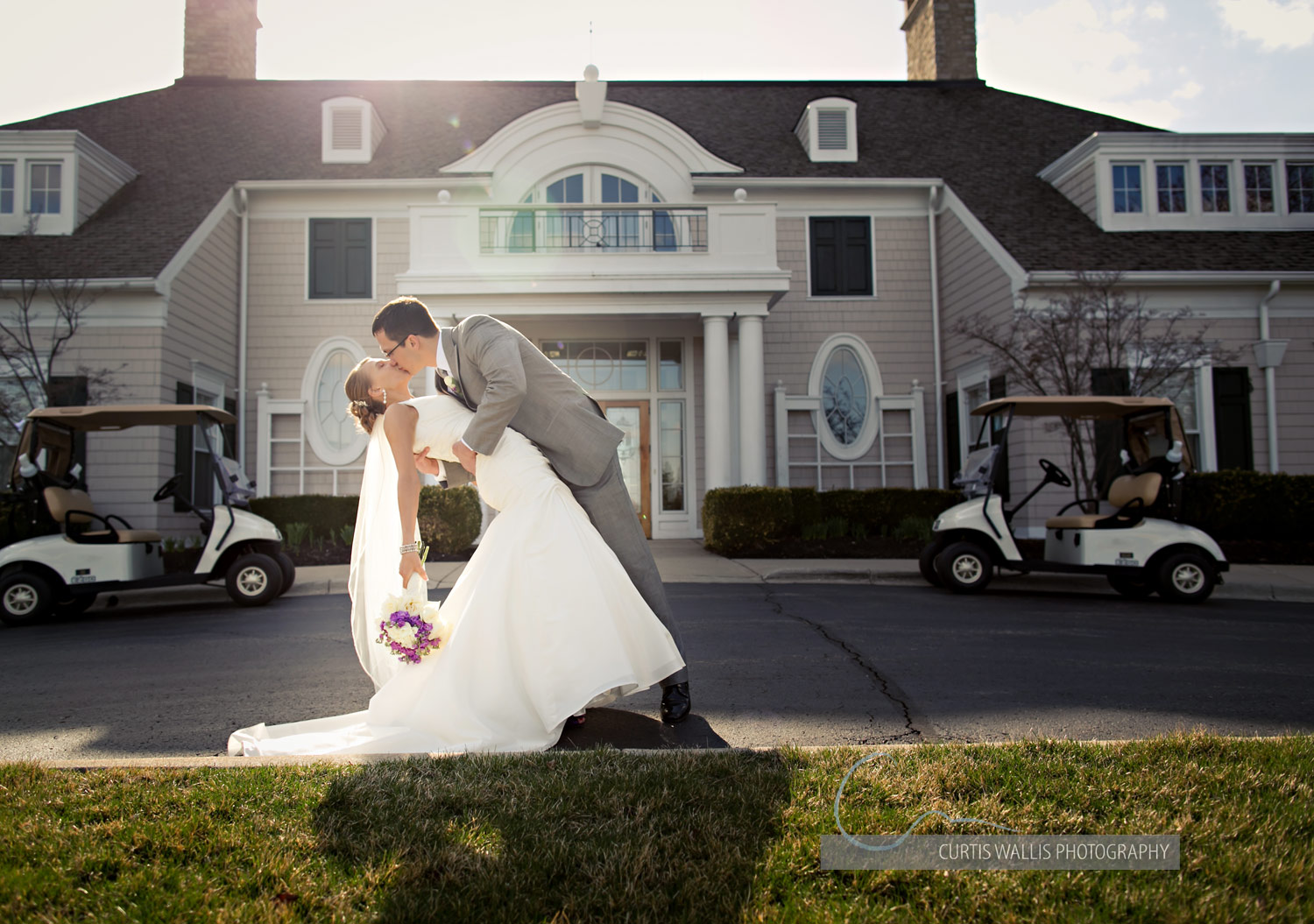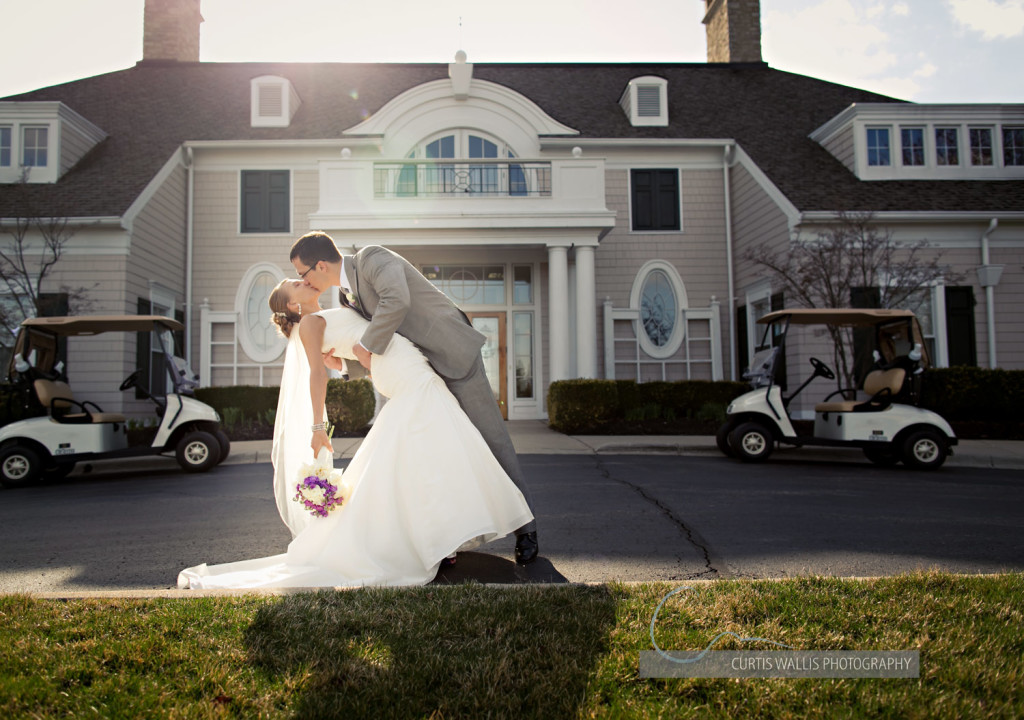 I wanted to start to do a little more articles about photography and the wedding industry. I will apologize to all I have never called myself a writer which is why I take pictures for a living. So please forgive the bad use of the english language here on out.
I figured I could do a series of wedding articles either about a wedding photograph or just in general about wedding "tidbits" I have learned over the years. So here is a first I like to call image facts.
Wedding Photography – Becky and Mark
This image is one that appeared on my wedding photographer social stream to facebook and instagram. I will go into more detail about posting to social networks later. I always look forward to shooting wedding photos at the area country clubs like Heritage Golf Club in Hilliard Ohio. The sunset is always perfect at Heritage and even if it rains there are so many covered areas that are gourgous. This image was taken about 6 pm early spring at the front of the country club.
Camera Specs
Canon 5d Mark III (never leave home without it)
Canon 24mm at f3.2
ISO 160
As far as lighting on this wedding image what you see is what you get. I wanted that warm evening soft light that Heritage is known for. I always use Lightroom in my process and a few photoshop actions I apply to all my images, my little recipe.