I recently was attending a bridal event at Lane57 in New Albany when I noticed the sunflowers outback were in full bloom. If you are looking for an elegant barn wedding location check this place out. So I knew I had a couple looking for an engagement session soon so I decided to see if they were interested in some sunflowers. So glad they said yes!

Did I forget to mention the dogs?  I think half my couples brought dogs to the photo sessions this year. LOL They were fantastic to work with too. This spot with the barn behind them all worked perfectly.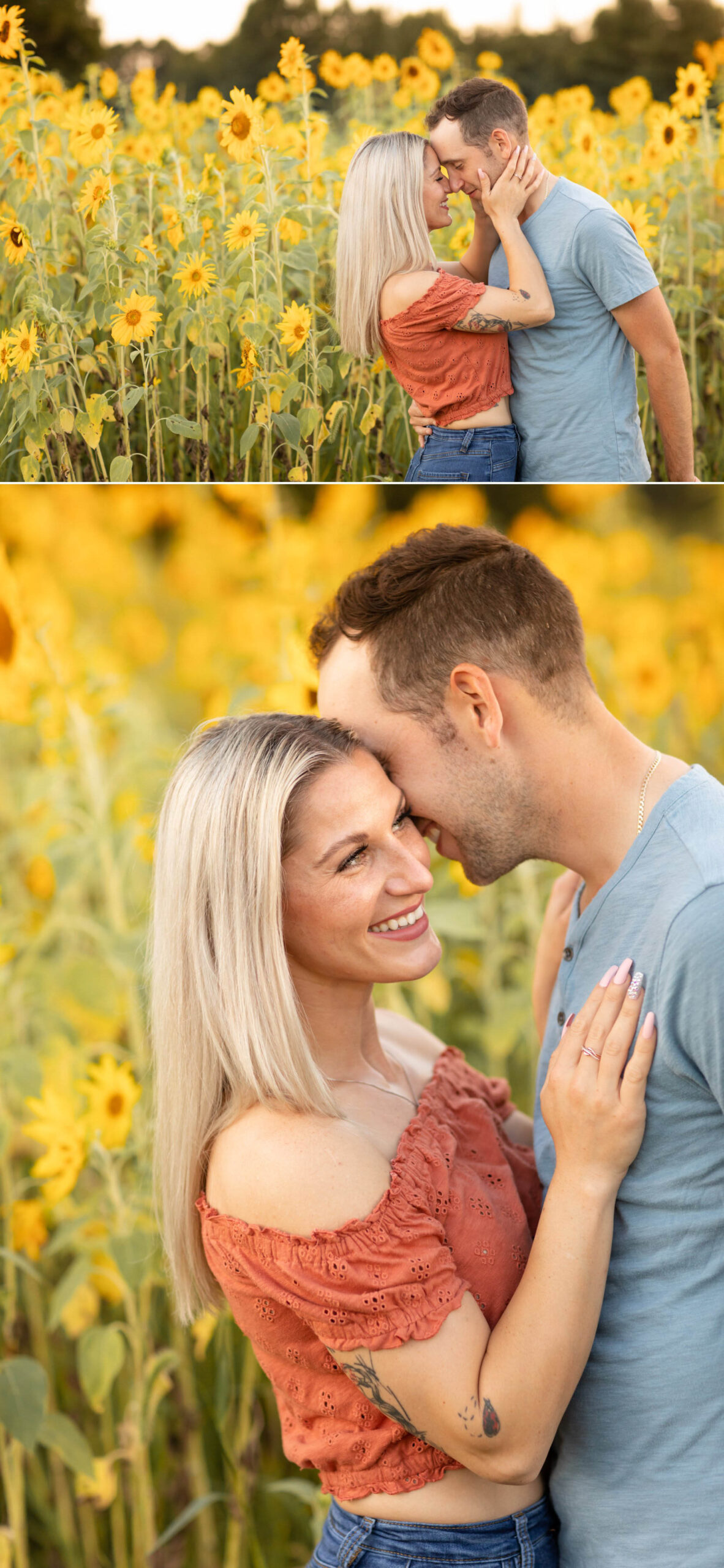 Not only does Lane57 have the barn and sunflowers they had a lavender field too!
The sunset was directly behind the field and there are dozens of Adirondack chairs all over. How could we not have then sit right in the middle of the rows, right.  If you are interested in a session just this I would love to be your wedding photographer and this session is part of every collection.